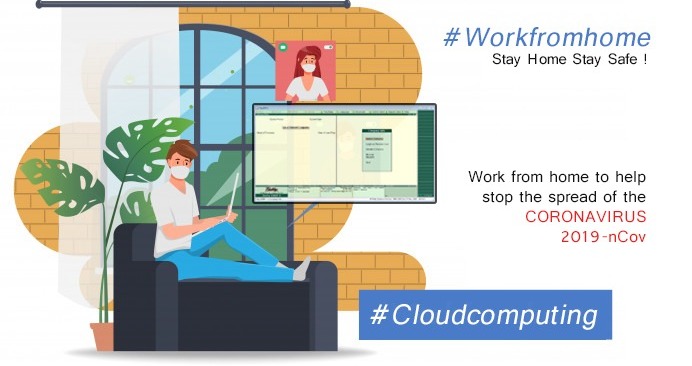 Priyam brings you cloud computing solution for your Business
Access your Tally ERP 9 from Cloud, from anywhere, anytime, any OS, any device.
Now free yourself from the hassles of managing and upgrading servers and desktops. Use cloud computing to run your business on cloud from anywhere.
Check out our awesome features
ACCESS FROM ANYWHERE
Hosted and available through standard secured RDP protocol. Can be accessed from any OS any device. You may use Thin Clients, Fat Clients, Windows, Mac, Linux, Android, iOS anything, It just works. Ideal for branches.
SUPER SECURED
Every Instance has its own Virtual Machine. Data or Tally cannot be accessed from anywhere else.
SEAMLESSLY SCALABLE
If you need more users in year ending or when your audit is in progress, No problem just increase number of users for those months, Scalability at your fingertips.
ACCESS ANYTIME
Hosted on world class data center infrastructure with 99.99 percent uptime. Your Tally ERP up 24/7 available always from anywhere.
REMOTE PRINTERS
Make invoice in Tally on Cloud, and print on your local printer connected to your PC. almost all the printers supported.
LOCAL DISKS
Export or backup your Tally data to your local disk. As a security measure you can also control access to local disks available to your users. Easily transfer file between Cloud and desktop.
LIGHTWEIGHT
The Protocol and Technology used in Tally Cloud is very fine tuned and optimised for remote performances. The solution is workable even in moderate internet connectivity.
FLEXIBLE PLANS
Flexible plans according to your requirements.
for more details you can call / whatsapp on :
+91-9928509900 | 9928221100 | 9950588883
support@priyaminfosystems.com